by Nicola Mascall
Since lockdown I have been busier than ever! I have taken advantage of the added time this weird period has allowed me by catching up on orders, and making new limited edition items for The London Dollshouse Festival's Online Showcase.
I have also, in collaboration with my son, launched a brand new website.  I also have another wall hanging commission underway which I hope to finish by the end of June.
In 1992, when I began making miniature tapestries as a hobby, I had no idea that I would still be stitching them 28 years later!  Having trained in art and design, and after working as a designer and illustrator for several years, I turned to needlework for relaxation.
In my local library, I stumbled upon Caroline Hamilton's beautiful book 'Decorative Dolls' Houses' and this inspired me to begin stitching in miniature, opening my eyes to this wonderful small world.  I approached Caroline with some samples of my work and she enthusiastically invited me to exhibit at the Kensington fair.
Since then I haven't looked back and my hobby eventually became my full-time job! From that very first show I began producing tapestry kits from my designs which have proved very popular.  I now have hundreds of designs from cushions to carpets.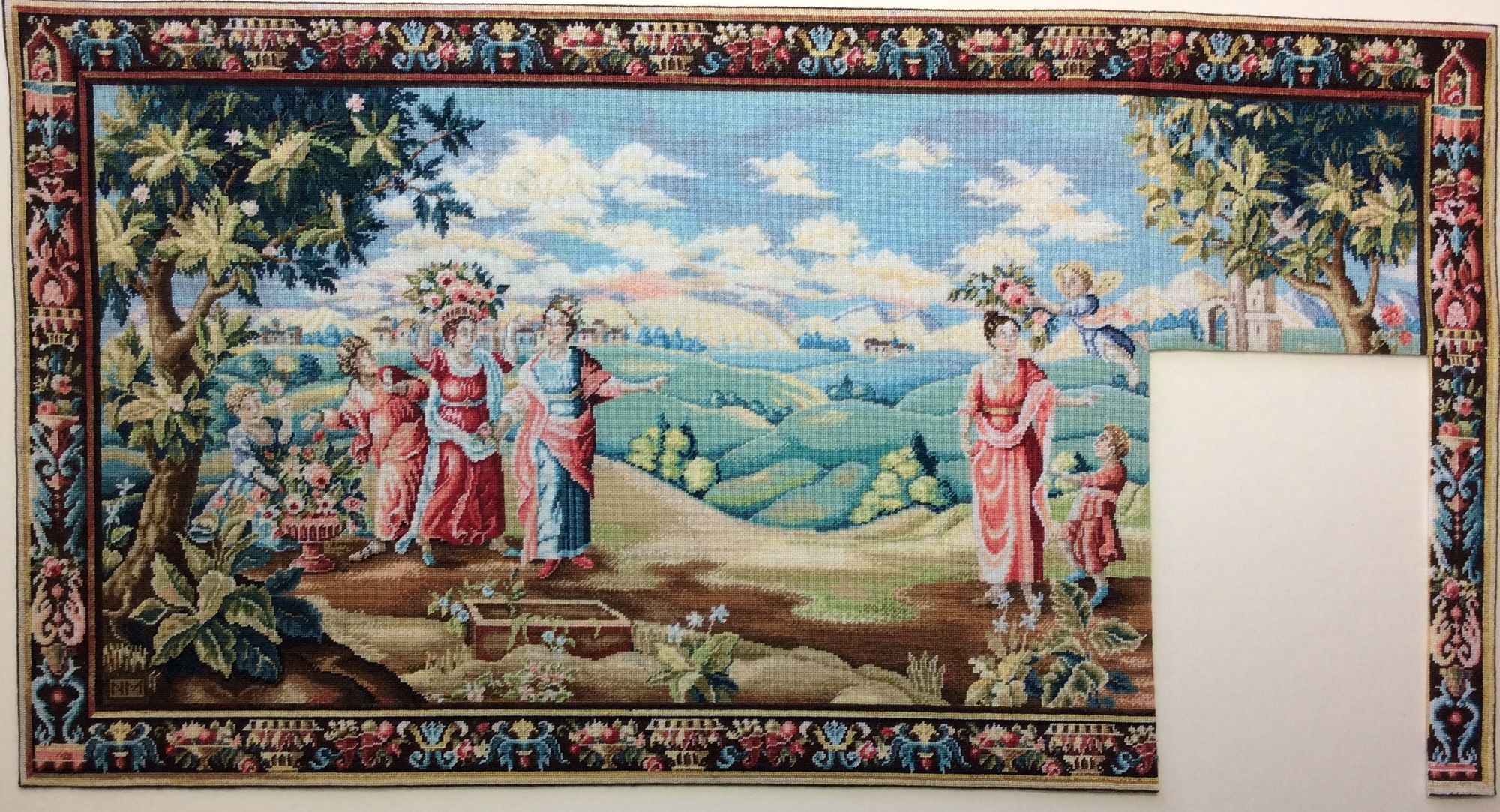 I also sell limited edition, finer items and one-offs. In recent years, I have gained the respect of many of the world's top collectors and I have designed and stitched some very ambitious tapestries, such as wall hangings in Ham House and Savage Manor.
My latest carpet was designed for a lovely customer in America.  She kindly gave me her permission to produce the carpet as a kit.  I named the French Aubusson carpet 'Suzanne' (see photo at the top of the page).