by Lynne-Marie Doherty of Polly's Pantry
Not only have I been on lockdown but so has my little business and doll's house. I have also been busy with my own miniature as I have recently had another baby.
However, I have now opened up my online shops and am back making my food. This is my experience of being a miniaturist in lockdown and at first I wondered if people would be interested in buying miniatures because of everything that was going on – but this was not the case.
I suppose as more people are at home it gives them more time to indulge in this fantastic hobby, plus making miniatures or collecting them can be therapeutic and take your mind off the real world.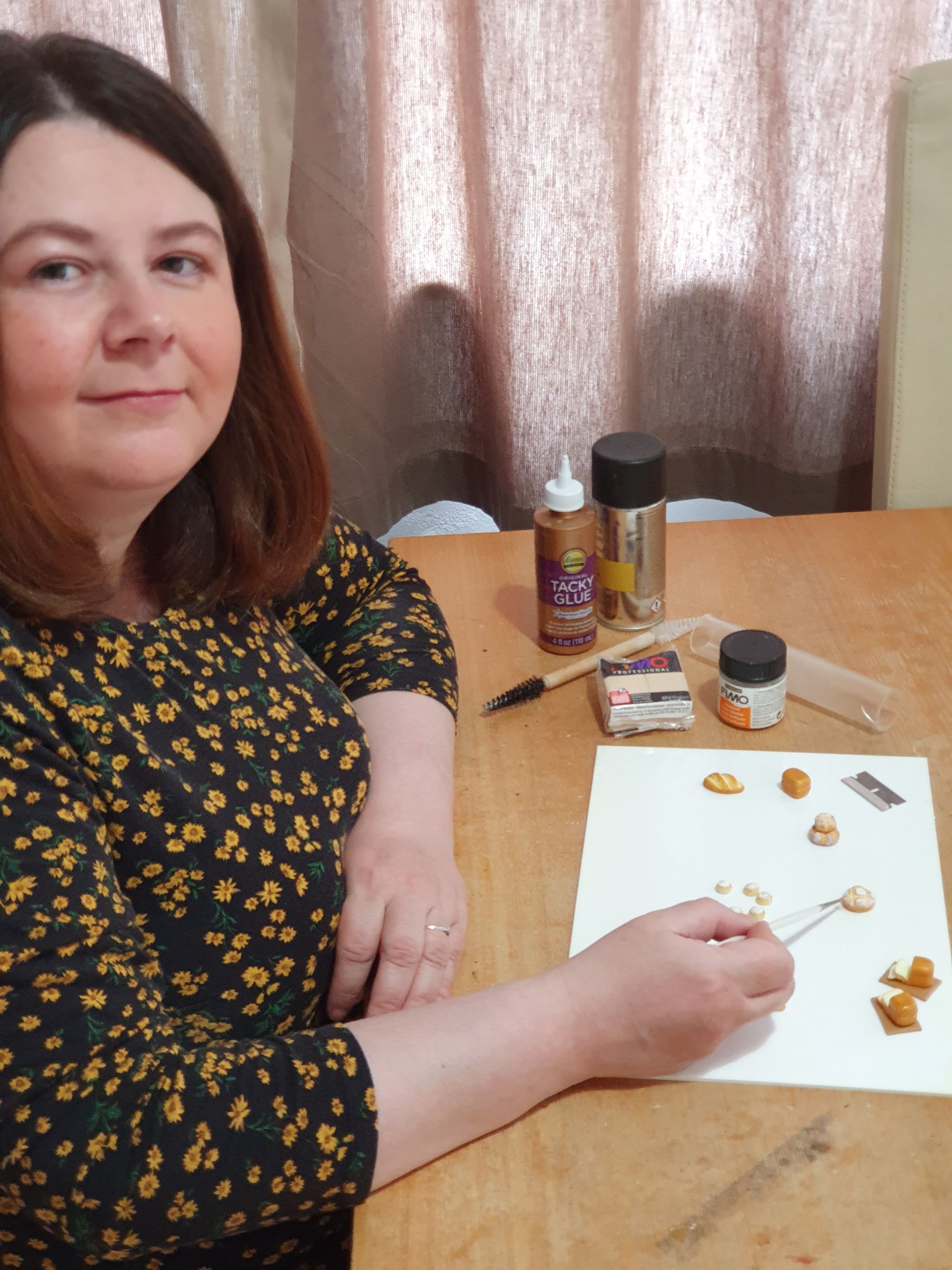 When the lockdown first began I was making my miniature loaves of bread knowing that I had trouble getting the real thing myself.  The more bread rolls I was making, the more tempting they were becoming.

It is quite funny though that I am still getting more bread orders than any other item in my shop.  And unlike real bread there is no restrictions on the amount you can purchase.
Lynne-Marie featured in Issue 314 of Dolls House World with a tour of her workplace.

Find Polly's Pantry on Etsy