By Jane Rees
I first found the shop in its undecorated state in an antique shop in the mid 80s. At the time my two daughters were young and we decided to make it into a grocery shop.
It stayed like that for some time until I had the idea of making it into a flower shop.
My first attempt was a bit too clean and tidy and my heart wasn't in it.
I've been going to the Kensington Dollshouse Festival for as long as it's been running and a few years ago I started to buy kits from Artofmini. They do some great laser cut kits. I was particularly taken with a shabby chic flower shop that they had as a display and set about gradually buying all the little kits that would suit my idea for my shop.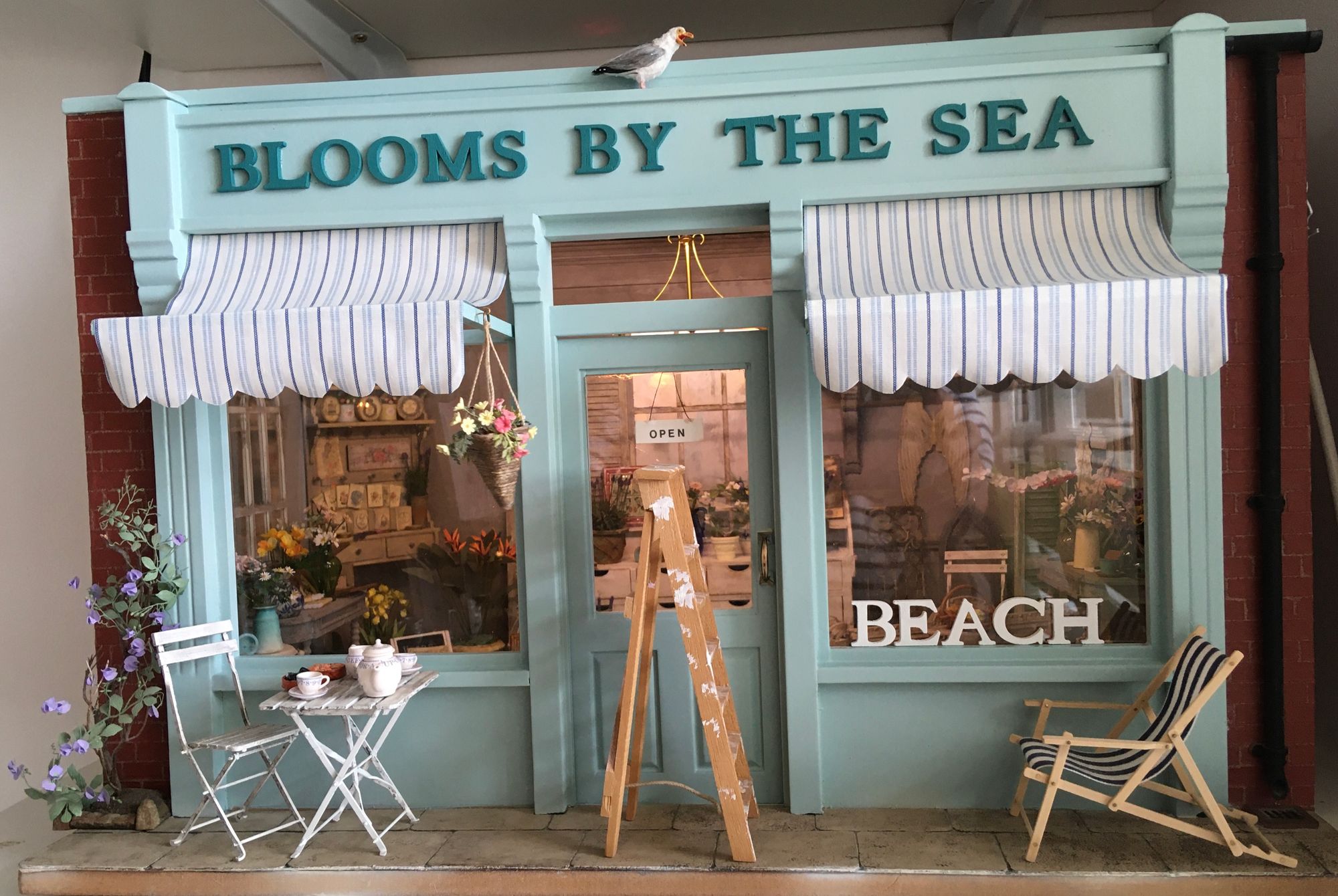 There are seed packets, plant books, packs of candles, lavender sachets and boxes, paper carrier bags, blackboards and plant pictures, all of which had to be cut out and assembled. Then there were the flowers to make — most of the flowers have been made by me from various kits — and collect from various sources.
I thought it would be fun to have photos of me in my various doll's houses and roomboxes.
Once I had dirtied the walls and floor of the shop to the right state with watered down brown paint I started to assemble the whole thing. There is a strip of concealed LED lighting at the front of the box and, of course, my original light fitting.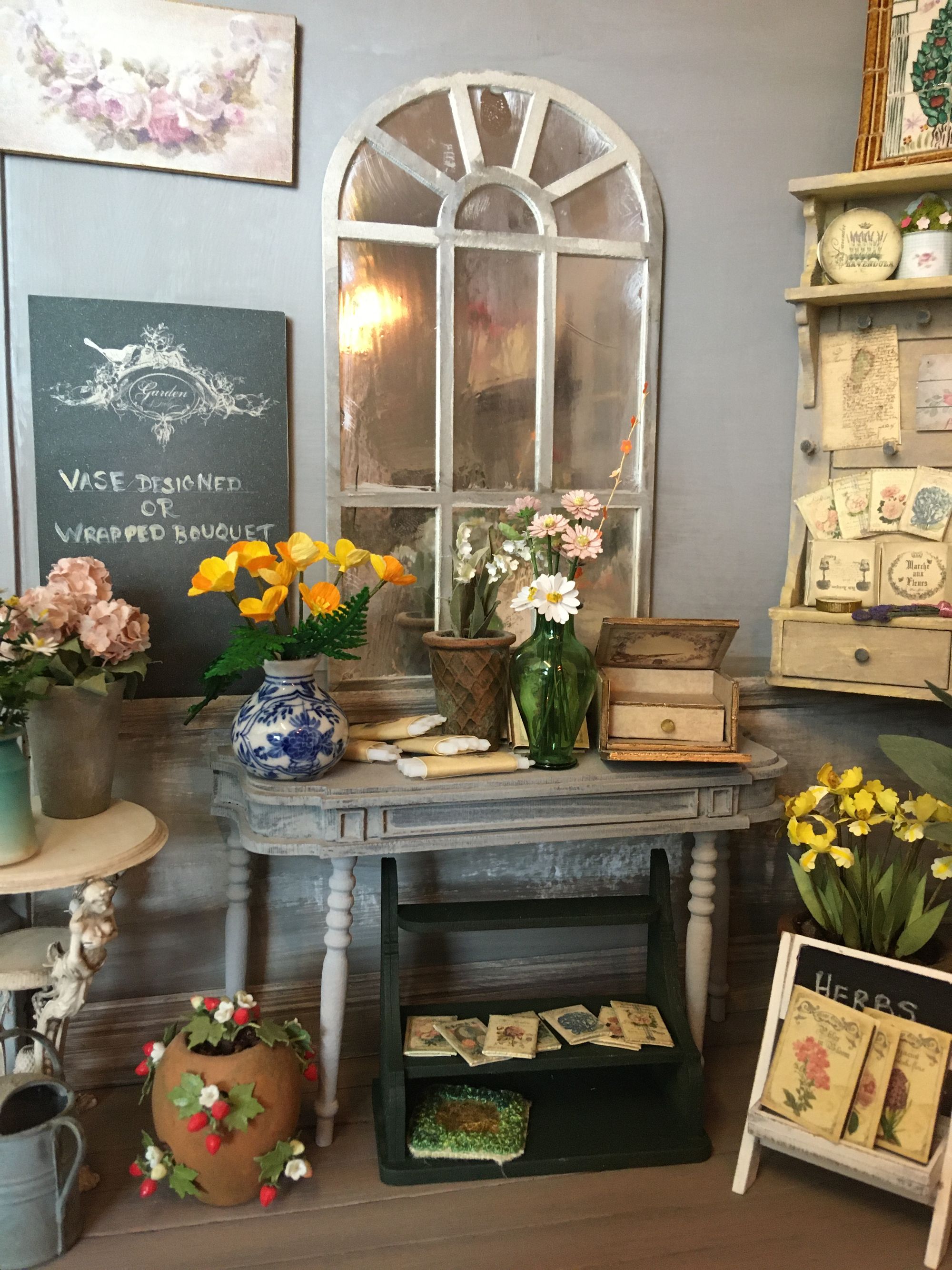 The little figure is a 3D print of me I had done earlier this year by Holodeck3D studios (see their advertisement on page 15). I thought it would be fun to have photos of me in my various doll's houses and roomboxes.
Then there was the outside to redo. I chose duck egg blue and found the contrasting blue/green lettering in Hobbycraft.
I made the awning out of starched cotton stripe material and made a frame for them to sit on over the windows. I already had the seagull, found at some miniatures fair a while ago — he had never fitted in anywhere until now.
The little table and folding chairs had been in another room box display but I thought the pavement needed some rustic looking furniture. Don't ask me why there are plates of tapas out there — it just seemed like a good idea.
The climbing plant is by Gill Rawlings of Petite Fleur; it is a sweet pea and one of my treasures. I made the ladders years ago from plans in a book and now I have it in rooms I'm currently working on.
Blooms by the Sea isn't clean and tidy like my first attempt, but my heart is certainly in this one.