Never mind The Great British Bake Off a major broadcaster is urgently looking for miniaturists to star in a new TV series.
Applications for The Great Big Tiny Design Challenge are now open. The company is looking for people to apply for the series, but they must be available for the filming dates across September 2021.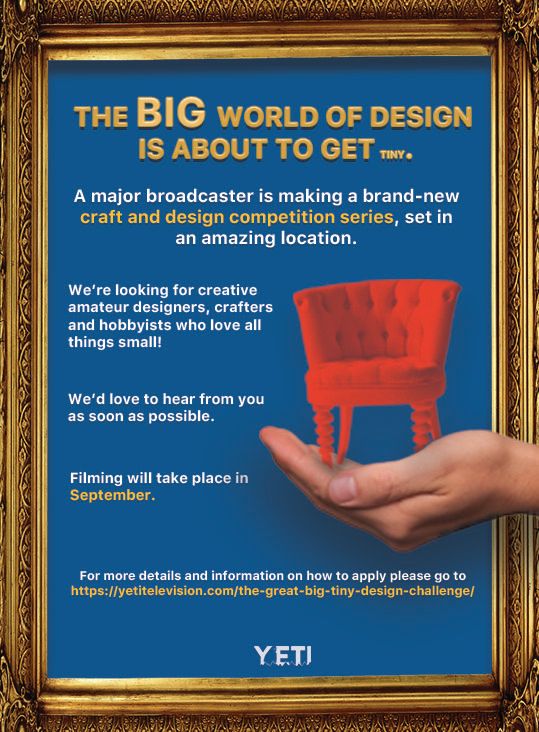 They are looking for people who are amateur crafters, designers, hobbyists and model makers for The Great Big Tiny Design Challenge' – a brand new competition series for a major broadcaster.
Contestants will compete to renovate a derelict miniature mansion from top to bottom into an inspiring and aspirational home.
Whilst the projects may be tiny, the task is huge. The challenges set by the expert judges will test contestants' miniature craft and design skills to the max - and will take us on a journey through the rich history of outstanding interior design across Britain.
For more details go to: