Standing nearly two metres tall, the beautiful dolls' house inside Moat Brae is modelled on a nearby Georgian Dumfries town house.
It has been lovingly designed, built, decorated and furnished by Linda Brown from Locharbriggs.
Linda learned woodwork especially for the project and then used many other skills including sewing, embroidery, knitting and crocheting to create the house itself as well as rugs, curtains, furniture, pictures and much more.
When the front of the house is opened up it reveals an entire Edwardian household, just as it might have been in around 1906. Servants are hard at work in some areas running the house and keeping it clean and comfortable.
The family who own the house are enjoying the comforts of a multitude of plush rooms. There is also a delightful street scene outside with hawkers selling goods, parents pushing prams and even a red post box.
Linda said: "As a little girl I used to play with my friend's dolls' house and always wanted one of my own, so many years later decided I would build one. I always loved knitting, embroidery and other crafts and this was a chance to put them all in one place."
She began the project back in 1992 and has been working on it ever since. Some pieces of furniture are copies of real antiques. Other items have been bought – Linda describes herself as "a charity shop freak" and she has enjoyed hunting high and low for pieces to go inside.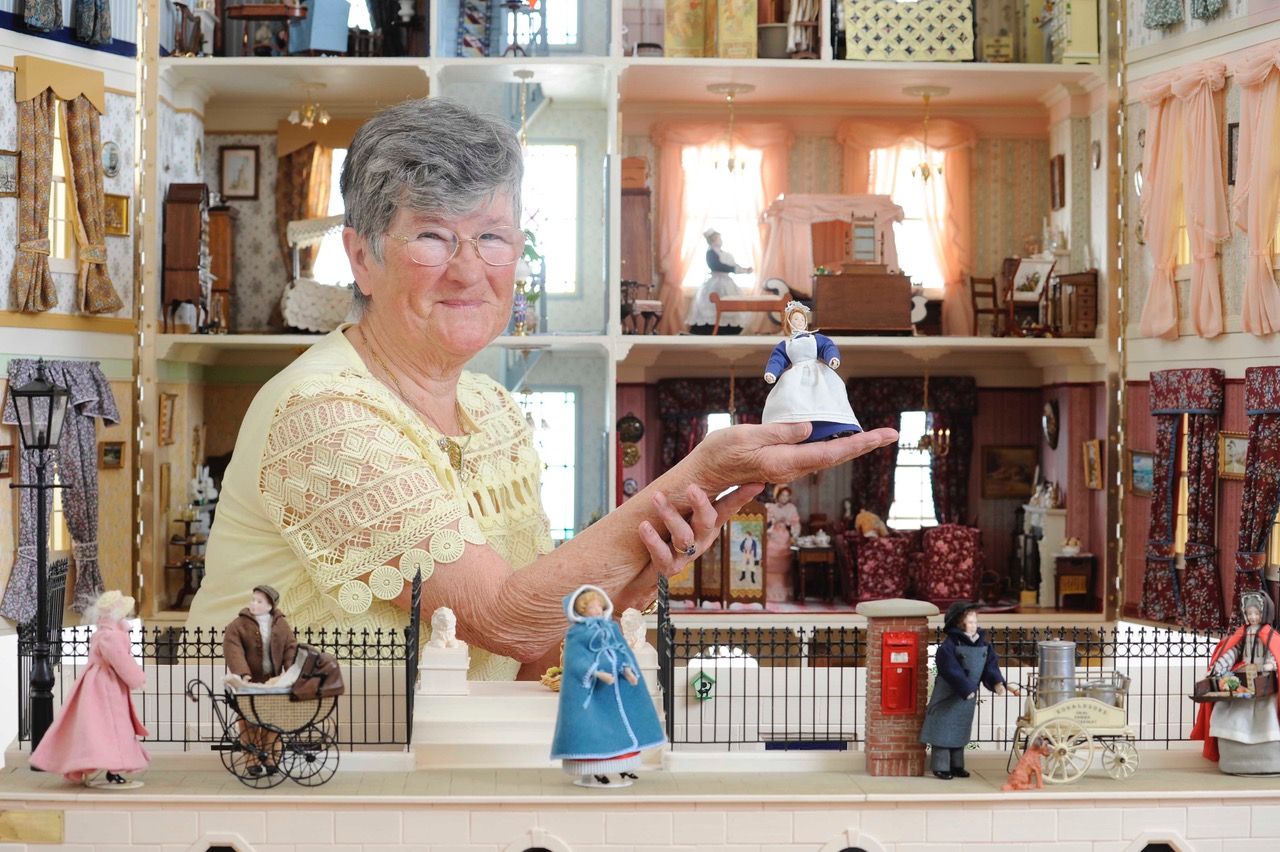 Back in the 1980s Linda, in Moat Brae's period as a nursing home, Linda was among the patients. So when it was saved from demolition, around a decade ago, and the project began to restore it and turn it into a major visitor attraction she was delighted.
She said: "When I was a patient here I came to love the house. When it was empty it was very sad, and I sometimes walked past and thought how much I would love to buy it.
"So when I heard it was going to be saved and opened to the public I thought it was wonderful – and that it might be somewhere that people would enjoy it for many years to come."
Dame Barbara Kelly, Chairman of the Peter Pan Moat Brae Trust, said: "Our aim is to fire young imaginations and to promote a love of storytelling. The dolls' house will be a brilliant way of doing that, encouraging young people to come up with stories about it and the people inside. We are so grateful to Linda for her wonderfully generous gift to Moat Brae."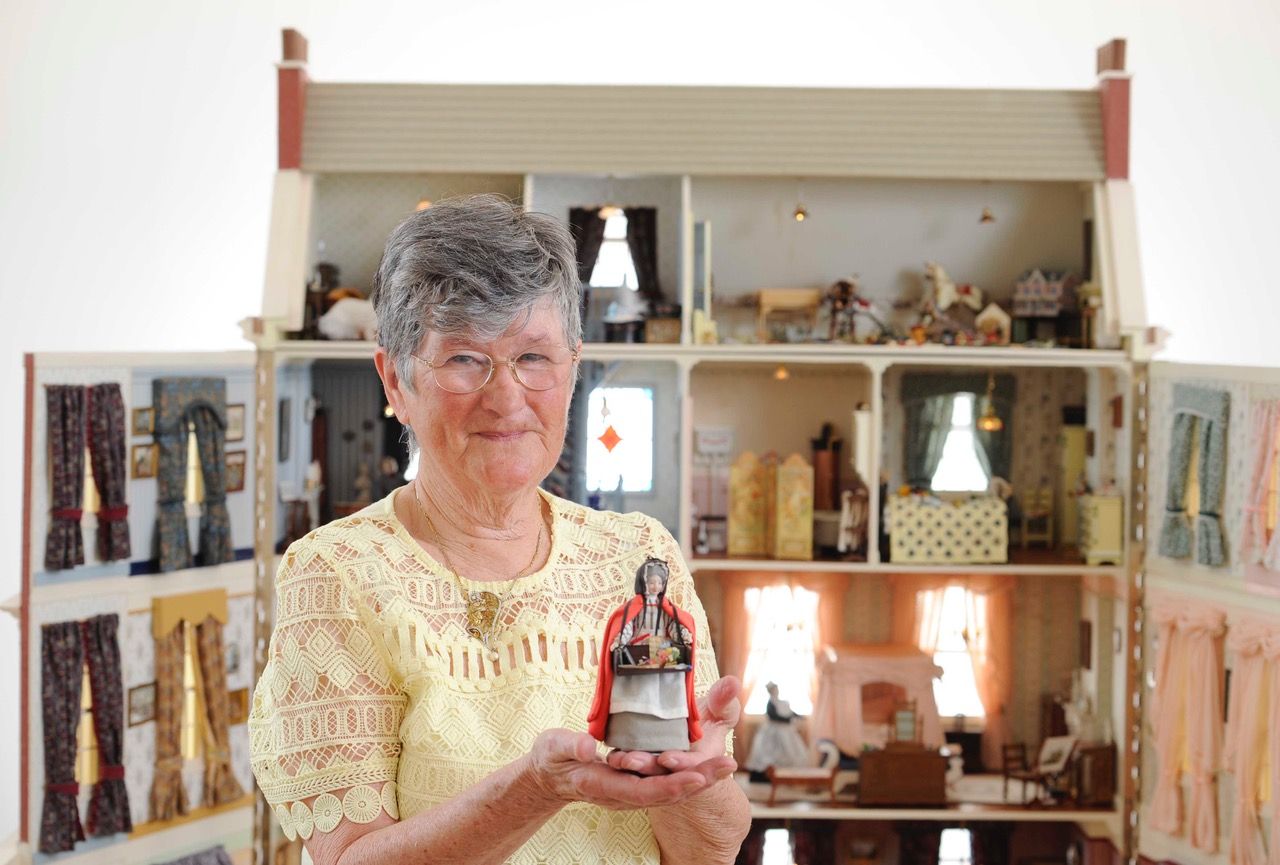 About Moat Brae
Moat Brae house and garden is the new National Centre for Children's Literature and Storytelling.
The beautiful Georgian property in Dumfries, where the young J.M. Barrie and his friends played the games that inspired Peter Pan, was saved from demolition 10 years ago and £8 million has been raised for its restoration and transformation.
It is now looking forward to a new future – firing young imaginations and promoting a love of creativity – and is expected to attract 31,000 visitors a year and generate £1.3 million to the area's economy.
Visitors will be able to enjoy themed interactive exhibits, reading and play areas, temporary exhibitions, a shop and café overlooking the river Nith. There will be costumed guides, discovery trails and a year-round programme of inspirational activities.