By Kristina Truter-Golightly
I am a newcomer to the world of miniatures but it has been a long love affair that has finally been realised and there is no going back.
My affinity for doll's houses started while living in London. I was there for 12 years and fortuitously lived minutes away from the V&A Museum of Childhood. It was always a pleasure to pop in whenever I could to take a peek at all the gorgeous baby houses, my favourite being the Tate house.
I also worked for a magazine that covered the Kensington Dollhouse Festival and I attended every show I could. Except, being in my twenties living in London, it was with deep regret that, financially, I wasn't able to dive head first into the hobby. Oh the gorgeous things I regret not buying.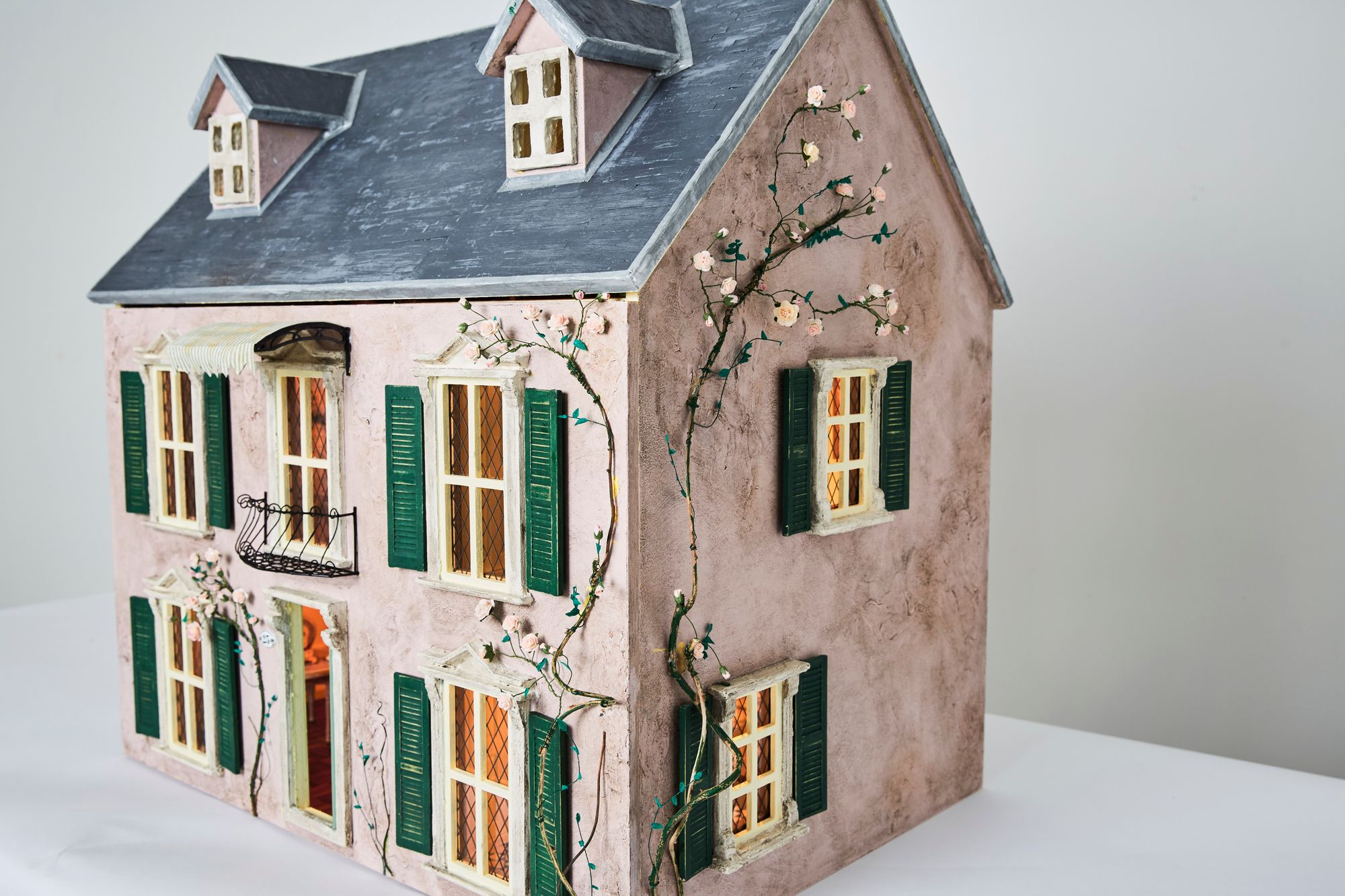 Once I moved back to Australia it was time; I was on maternity leave when I found Floral Gill Jacobs' book in an antique store and it was the jolt I needed to finally start. At first I was making miniature books and ceramics; then soon after I turned to art canvases and furniture, and now I can't stop.
Logically, I thought after I had my daughter, it was the perfect time to start building my first house to showcase my miniatures and all the coveted items I'd collected from other miniaturists. Obviously, I realised quite quickly it was an awful time to build a doll's house with a newborn asleep a few rooms over.
I was starting to get a large collection of items I had made, too many to fit into any house, and thought I might see if anyone else liked my designs. So in February 2018 my husband and I attended our first show ever as traders: The Brisbane Dollhouse Extravaganza. It was such fun and I enjoyed it so much that I also attended the Sydney and Melbourne shows last year, in addition to opening an Instagram and Etsy account – Golightly Miniatures.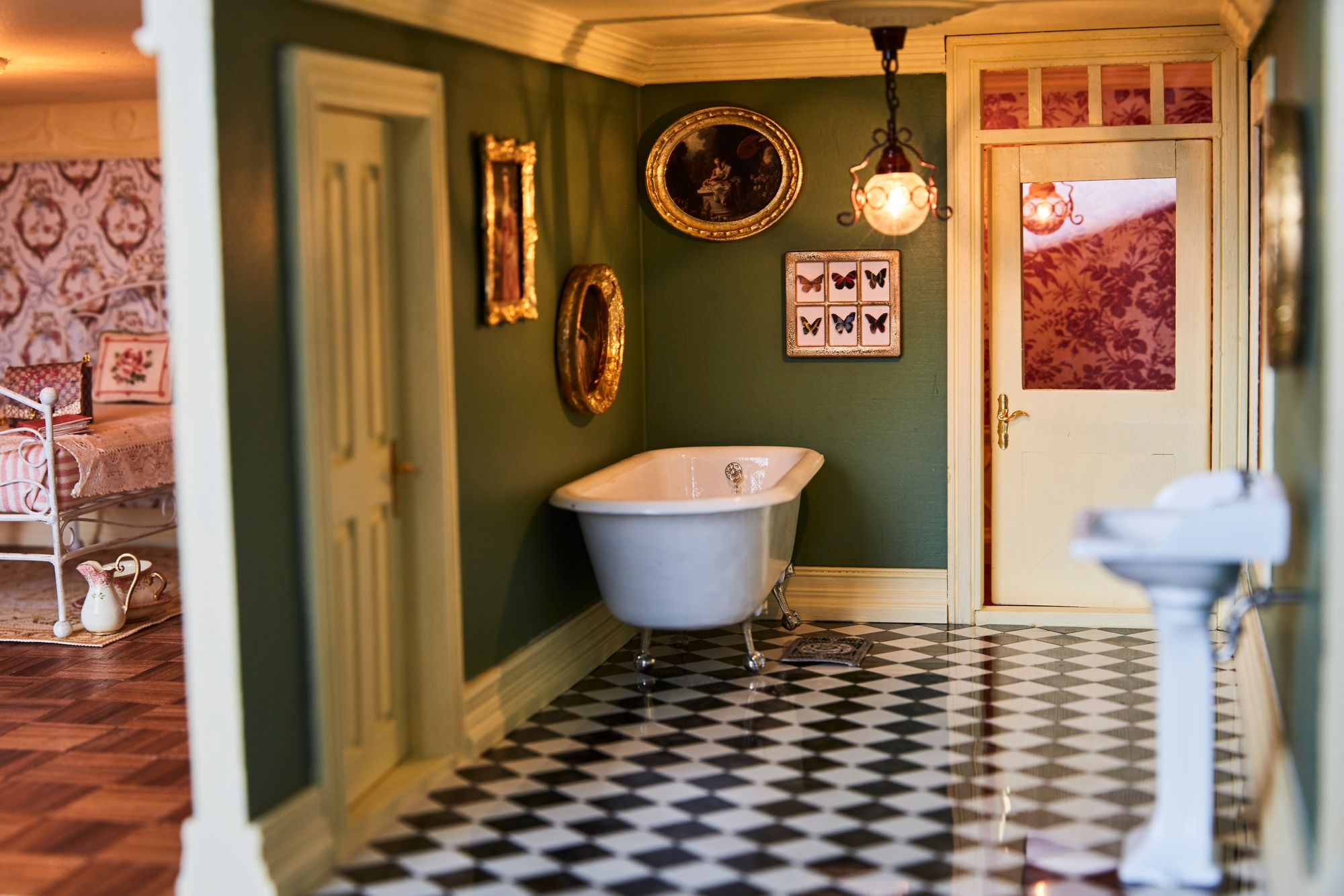 I love all of the floors in the house. The kitchen and bathroom tiles are each individually laid, and the parquetry wooden floors are laid piece by piece too. It felt like an eternity to finish but I believe the result is gorgeous and it was worth the time and effort. My favourite architectural elements of the house would be the balconies my husband, Shaun, made.
He also made my favourite Golightly Miniatures pieces in the house — the gorgeous wrought iron bed and butterfly boxes. Shaun makes all of our butterfly products and everybody loves them. They are based on the butterfly boxes we have on display in our own home. I also adore the dressed mannequin my sixteen-year-old sister made. The chinoiserie screen displayed in the lounge was also one of the first decorated furniture pieces I made and it is very close to my heart.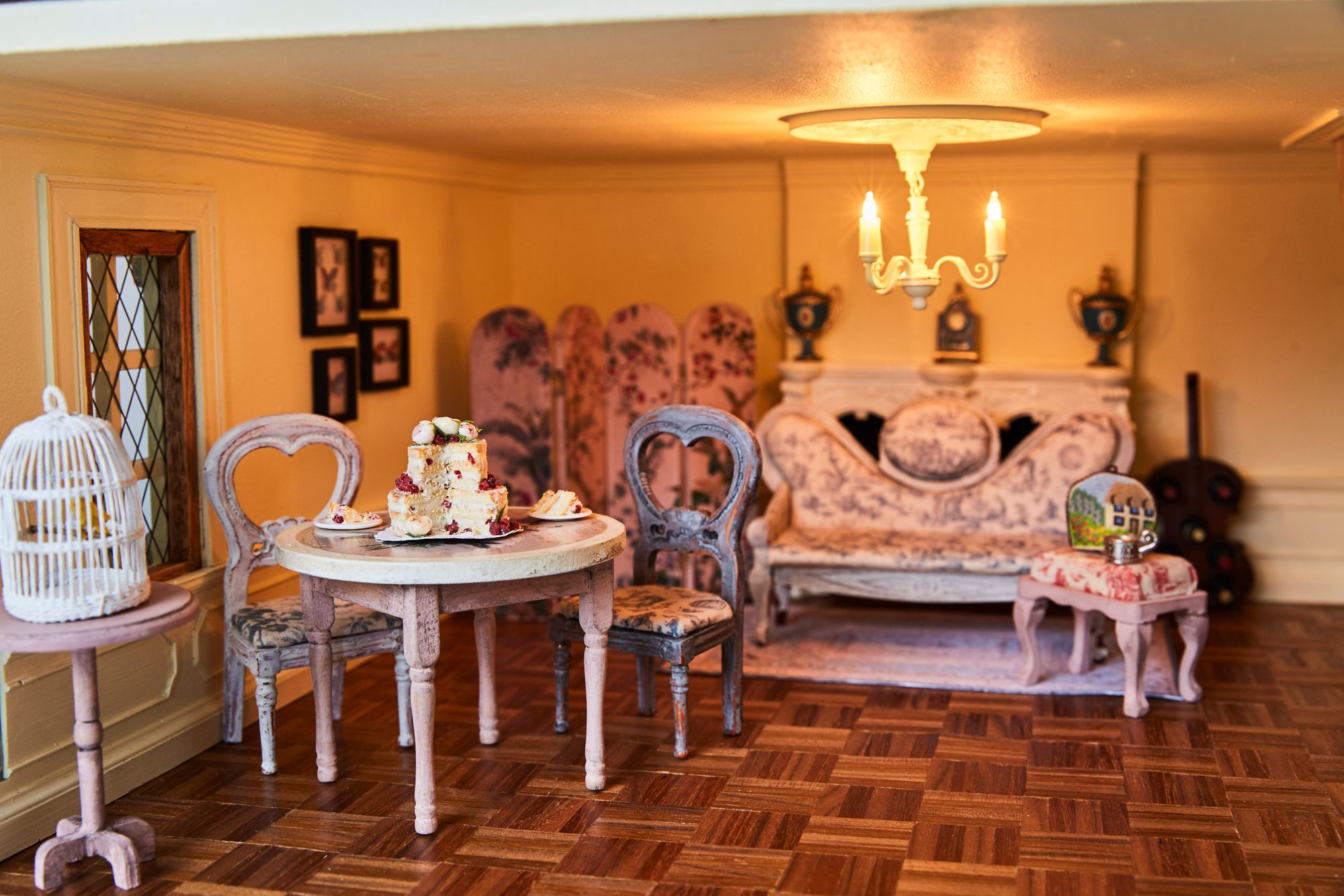 My favourite pieces I have collected from other miniaturists would be my birdcage and shopping trolley from Lidi Stroud. She is an IGMA artisan and has been very encouraging towards my miniatures and given me great advice that has really improved my work. I also love my dresses from Janis Hamilton of Tiny Finery, my tiered cake and cake slices from Gosia Suchodolska, my kitchen stoneware from Stokesay Ware and the birdcage from Veronique Lux.
So what's next? I would love to try slip casting my own ceramic designs and also build a larger French townhouse or a patisserie. I am pregnant with my second child so obviously "logically" it makes sense to embark on an even larger project right now.