By Sadie Brown
You will need: Polymer clay: red, white, Apple Green, Sunflower Yellow, brown | Acrylic paint: white, Phthalo Blue | Sculpey Bake & Bond | Needle tool | Blue glitter | Matte varnish | Super glue
Add some colourful chocolate covered strawberries to your miniature scene for the Fourth of July.
Step 1: Roll some tiny balls of red polymer clay into strawberry shapes.
Step 2: Add texture by using a needle tool to make lots of little dots across the surface of each strawberry.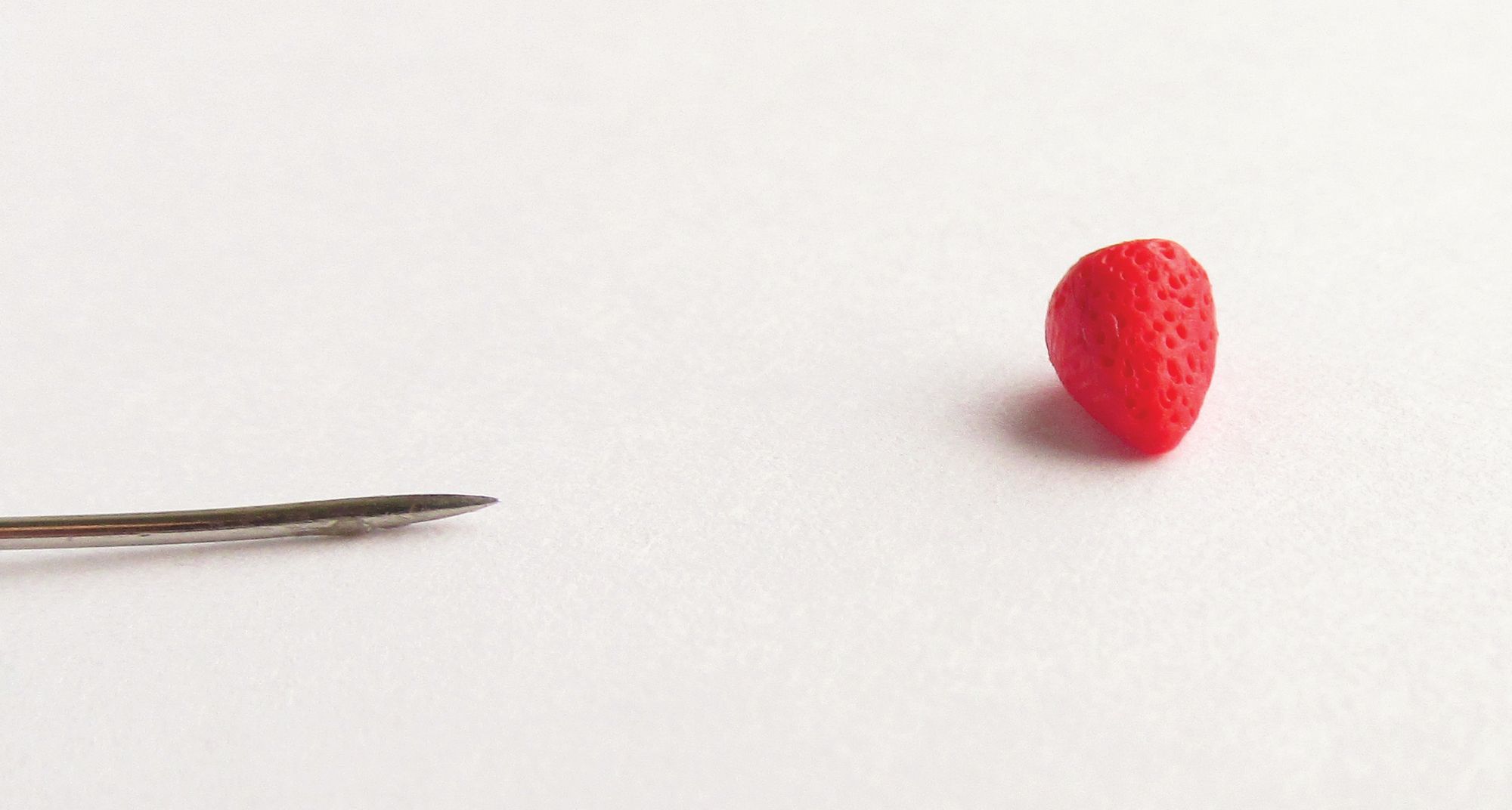 Step 3: Mix some Apple Green clay with a little Sunflower Yellow and brown to make a lovely, summery green. Create the leaves for the top of the strawberries by taking very tiny pieces of the mixed clay, rolling into tubes with a point at one end. Flatten with a fingernail and arrange half a dozen together for each fruit. Bake these along with the strawberries.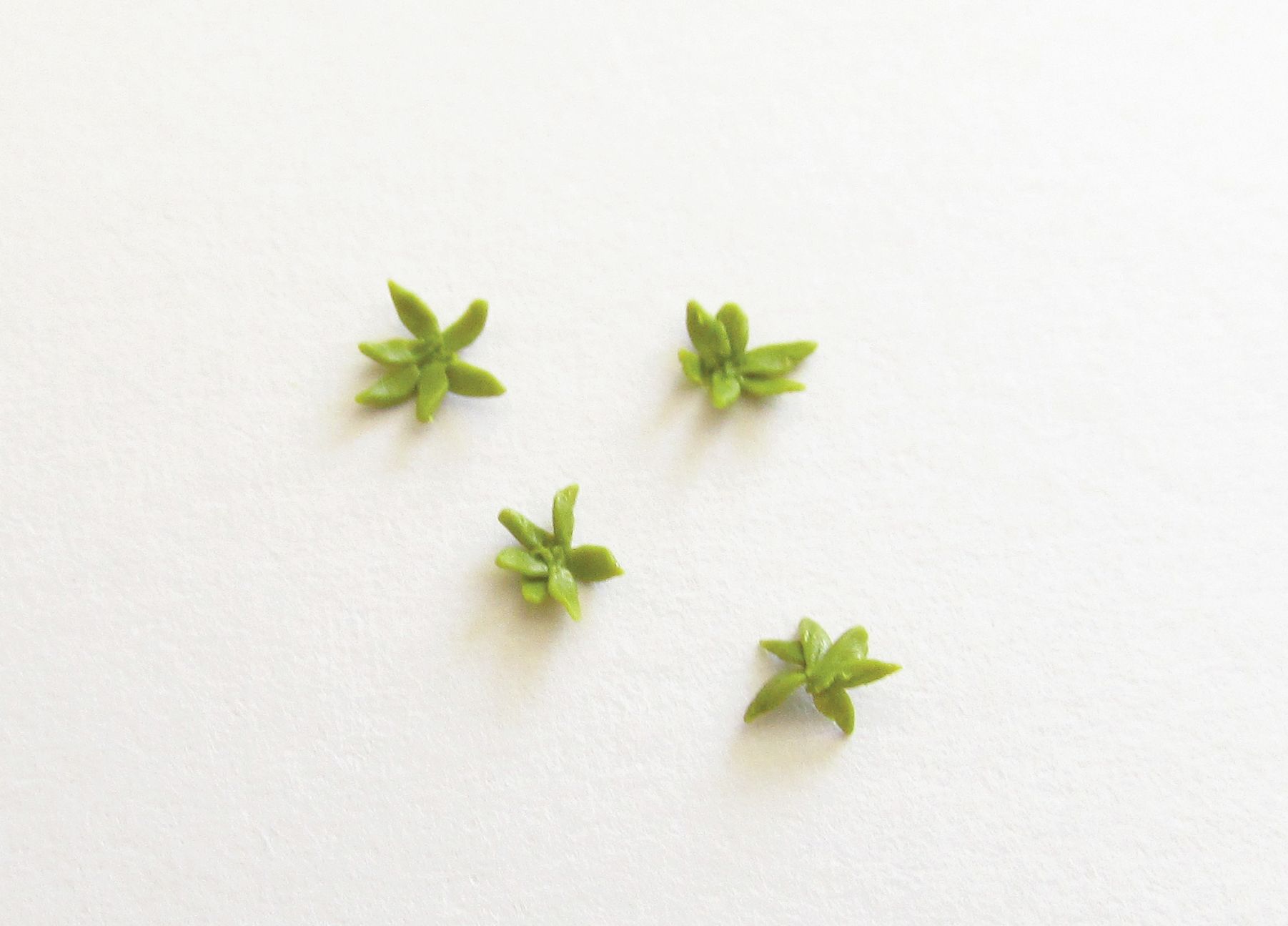 Step 4: Mix Bake & Bond with white clay to form a 'white chocolate' mixture. Dip the cooled strawberries into the mixture and return to the oven to bake.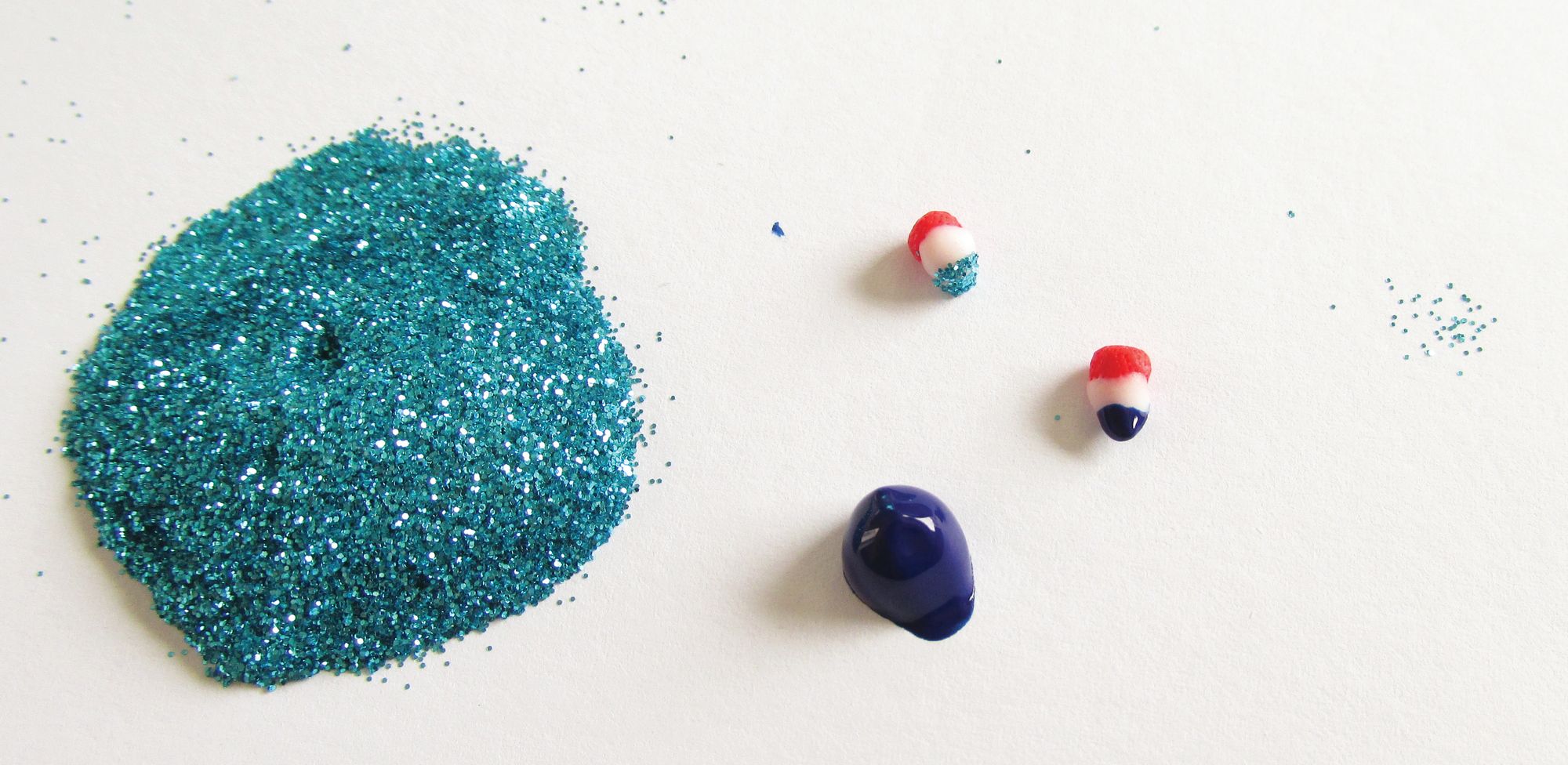 Step 5: Select the strawberries you want to have a blue, glittery finish, and only coat the area you want to stick the glitter to with matte varnish. Dip into the glitter while the varnish is still wet. Dip the tips of the rest of the strawberries in Phthalo Blue acrylic paint.
Step 6: Allow the blue paint to dry before using a needle tool to add dots of white acrylic paint to the Phthalo blue layer. Glue the leaves to the top of each strawberry.
Step 7: Coat the tiny strawberries with matte varnish to finish, being careful not to touch the areas covered in glitter.